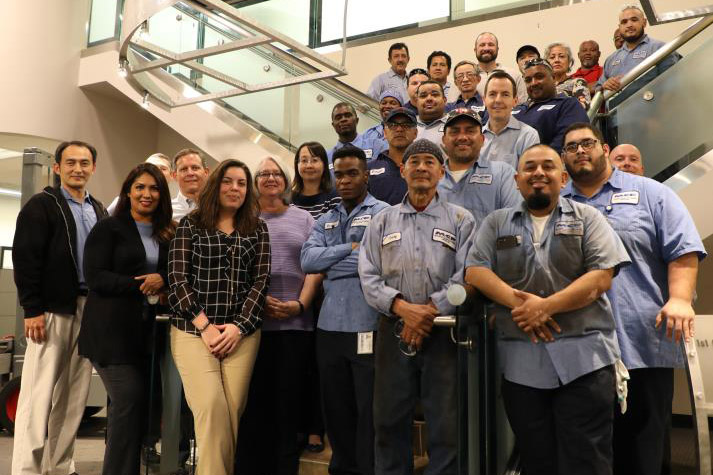 HOUSTON (December 11, 2017)
–
Mitsubishi Caterpillar Forklift America Inc.
, a leading manufacturer of forklifts under the Cat® lift trucks, Mitsubishi forklift trucks and Jungheinrich® brands, raised more than $250,000 in funds to assist Houston-area employees impacted by Hurricane Harvey. The funds were used to assist more than 40 employees, who sustained damage to their homes and vehicles, with many still on the road to recovery.
After learning that many of their fellow employees and families were displaced and unable to return home in the week following the hurricane, MCFA employees, dealers, suppliers and partners worldwide felt compelled to provide support. The MCFA Assistance Foundation, a nonprofit corporation, was formed with their generous donations.
"Thank you to all of the individuals and businesses who sent us support, thoughts and prayers through this historical natural disaster," says Ken Barina, president of MCFA. "Hurricane Harvey had a strong impact on the Houston community and the outpouring of support has been encouraging to our employees. Houston is our home, and it's important for us to help ensure that our employees and community have the support they need to quickly recover."
Funds raised by the MCFA Assistance Foundation were distributed through a formal selection process to affected employees in November.