Our economic environment places a high value on efficiency–the material handling world is no different. Luckily, the introduction of telematics, fleet management software and other digital tools can help you make the most of your material handling operations, while also simplifying your day-to-day processes.
Factors ranging from ease-of-use to serving as a one-stop unified tool across your fleet are especially important to keep in mind when selecting a Fleet Management solution. Read-on to learn more about how Lift Truck Solutions can help support your business.
What Is Lift Truck Solutions?
Lift Truck Solutions, offered through our extensive dealer network, is a complete and unified platform that focuses on connecting dealers, business users and their equipment. It helps improve and simplify the entire service and data management experience, leading to increased productivity and less time managing paperwork.
Available through one unified portal, Lift Truck Solutions consists of five unique digital fleet management tools to provides customers with a holistic view of their forklift fleet usage, maintenance and related costs, regardless of their forklift make or model. Let's review the five tools.
Fleet Track – Centralized Fleet Reporting
Many warehouses today have forklift fleets of various ages, sizes and brands. Keeping track of each individual lift truck's repair schedules and how much you've spent on maintenance can be challenging. How do you know the best time to repair, relocate or replace your fleet? Fleet Track analyzes this for you and provides real-time data across the fleet.
Fleet Track is a comprehensive fleet management tool that offers the following benefits:
An overview of all of your lift trucks, in one location.
A user-friendly interface with enhanced functionality that generates a comprehensive view of your equipment.
The ability to quickly view your expenses and assets, analyze spending over a variety of date ranges and track specific equipment hours.
Real-time data about your entire fleet, allowing you to make the most educated decision about each of your lift trucks, regardless of brand.


One Bill – Centralized Billing
One Bill is an easy-to-use invoice management system that takes the hassle out of managing fleet cost data across multiple locations by offering the following benefits:
Provides large customers with the ability to standardize billing agreements and consolidates invoices from multiple customer locations into one electronically billed statement.
Ensures that all dealers who service a customer, no matter the location, follow the same standards and billing guidelines–avoiding unnecessary invoice processing and headache on your end.


Service Dispatch – Easy Service Requests
Requesting service for your forklifts doesn't need to be complicated. Through Service Dispatch, you can manage forklift service needs between multiple locations and forklift brands, all in one place. Service Dispatch offers the following benefits:
Unifies the way you request service for your lift trucks. Service can be requested from any laptop, tablet or mobile device and have your request automatically routed to your local dealer closest to that truck.
Digital management of your service needs. Through the online portal, you can request service, fill in the required information and submit your work order. Service Dispatch allows you to attach photos and documents as needed with your request. You can even receive text message alerts as your forklift is being repaired.
After the repair is complete, you can review work order details and metrics that allow you to more easily manage your forklift fleet service needs.


Parts Store
Through our online Parts Store, you can quickly access and order the parts you need. Through the Parts Store, you are able to:
Quickly check part availability and pricing for over 4.2 million replacement parts, regardless of your forklift make and model.
Log in 24/7, with the ability to track your shipment.
View our massive parts inventory with an easy-to-use interface.


Repair Estimator
Repair Estimator is a quoting tool used by our dealers. It helps to ensure that every quote you receive from an authorized forklift dealer has a unified look and is easy-to-read so your billing department can process the invoice as efficiently as possible.

Once the quote is complete, you will be able to accept or reject any segment of the quote directly from your laptop, tablet or mobile device.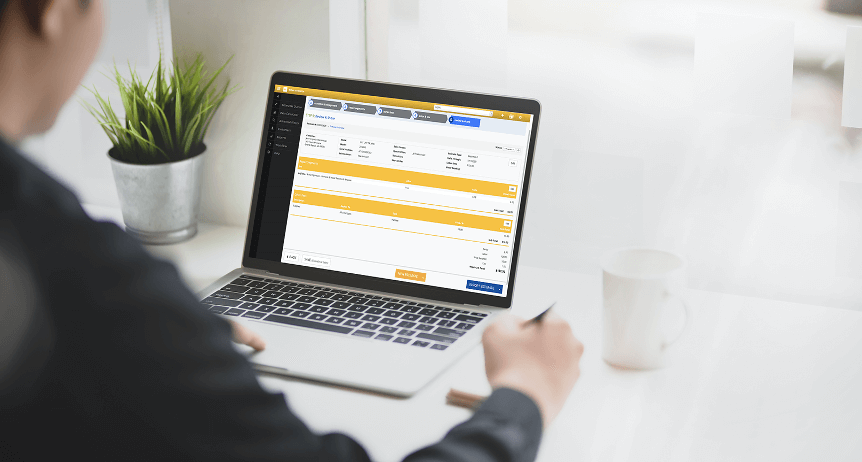 Complete Solution
While each of these digital tools provides powerful fleet management benefits–the biggest benefit is the ability to leverage them together. Combined in one user interface, the solution allows data to flow freely between each application, allowing you to receive a comprehensive view of your fleet usage, expenses and service and repair needs in one central location.
Interested in Learning More?
Read Six Factors to Consider When Selecting Your Fleet Management Tools, or contact your local dealer for more information.